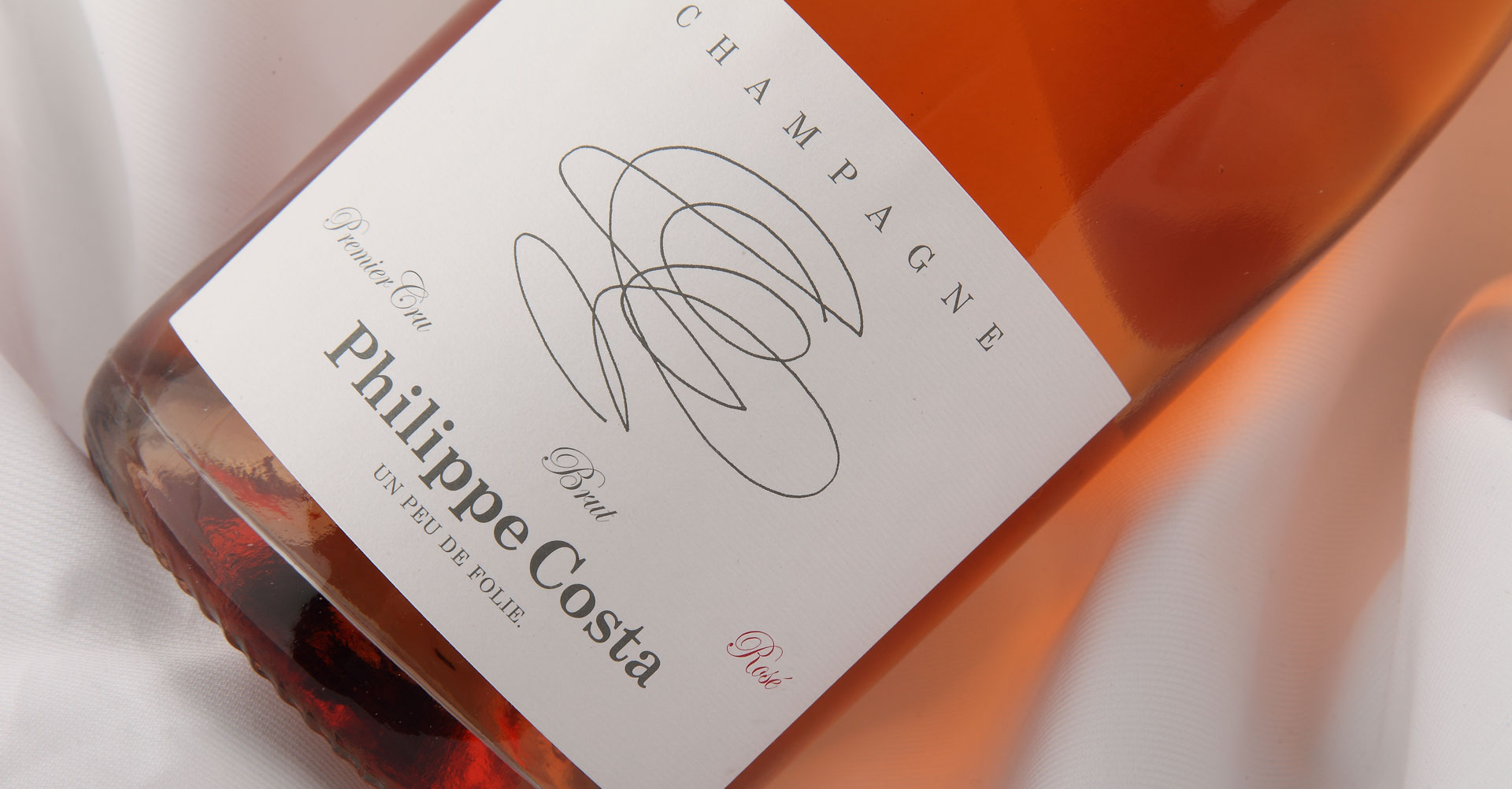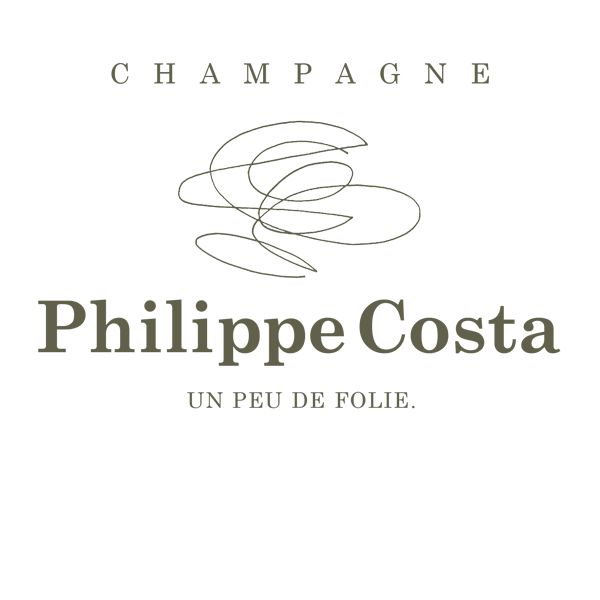 After the Maremma, Langhe and South Tyrol, Costa crosses the Alps to land in Champagne, where Champagne Philippe Costa wines are produced since 2010. An exciting project, in the heart of an extraordinary territory, Champagne, rich in history, wine culture and great wines, to be experienced even with… "Un peu de folie", because a good glass of Champagne is joy of life, optimism, lightheartedness.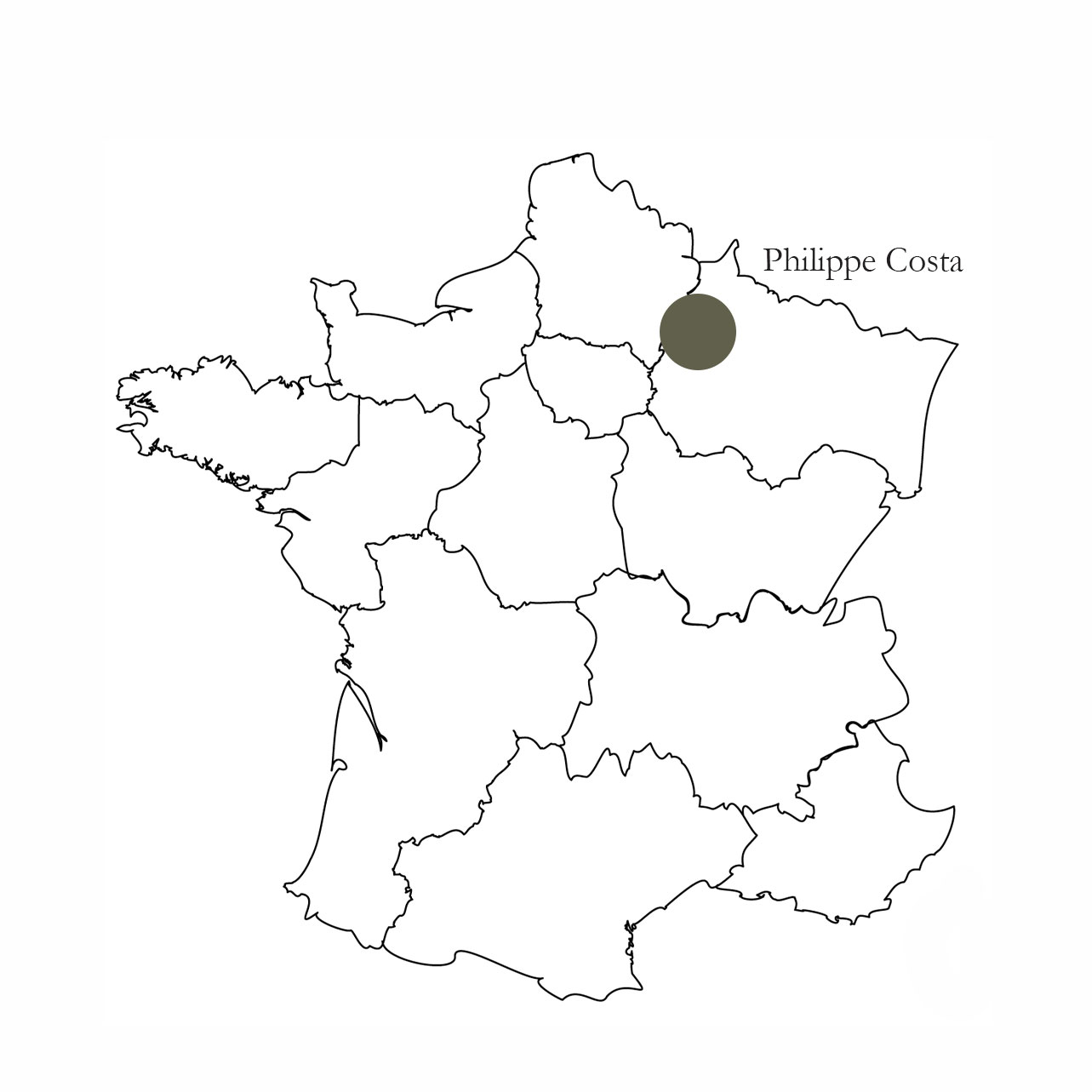 TERROIR
Champagne Philippe Costa comes from the village of Berru, in the "Montagne de Reims", near Reims.
The Chardonnay grapes come from this extremely suitable area, and for a small parcel from Avize Grand Cru of (Epernay), in the Côte de Blancs.
While the Pinot Noir and Pinot Meunier grapes come from the Avnay Val d'Or area, a few kilometers from Ay (Epernay), particularly suited for these vines, which is why it is also called " Côte de Noir".
GRAPE VARIETIES
The vines cultivated are Chardonnay, a very eclectic vine because it has different types of aromas from vanilla to tropical fruits, orange blossom flowers and rose petals. On the other hand, as it ages, it transforms itself giving more structured, toasted, buttery and honeyed notes.
And then the Pinot Noir black grape that brings structure and aromas of raspberry and wild strawberries, and then, with aging, notes spicy notes, biscuits.
WINEMAKING
The harvest is done manually, with selection of the bunches. The bunches are then placed in small baskets, with which they are brought to the press. The pressing is soft, to delicately extract the juice and the best aromas from the skins. Then follows the first fermentation, in steel with controlled temperature.
Then, once blended, the "liqueur di tirage" is added to the Cuvée, thanks to which the second fermentation takes place during the aging period on the "on the yeasts", which lasts from 2 to 4 years.
The time spent on the yeasts helps to refine the perlage, to give an even richer and more elegant bouquet and, last but not least, guarantees the duration of the Champagne over time.

Discover Philippe Costa champagnes